6th Annual Mortgage Servicing Conference
Innotion Weber Grill Giveaway
For those who stopped by Booth #9 at the conference, the Innotion Grill Giveaway sweepstakes was a huge attraction. So, we are pleased to announce the winner! Click here to see a video of the drawing.
Thank you Everyone for Making the 6th Annual Mortgage Servicing Conference a Hit!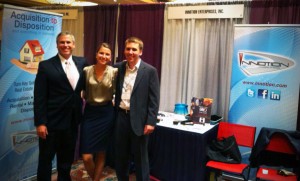 Innotion Enterprises attendied the 6th Annual Mortgage Servicing Conference in Dallas, April 17th through April 19th. Our business development team showcased Innotion's new "Acquisition to Disposition" line of services for REO to Rental investors. This program offers a turn key solution that covers the entire REO to Rental property lifecycle. If you or your company would like to initiate a post-conference followup with us, please fill out the form below to reach out to our team.