Inventory Databases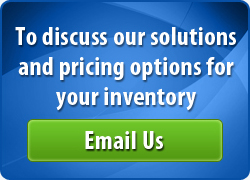 Innovative Inventory Databases
Innotion is unique among the Asset Management Service providers, because of our notable Information Technology background. We are the only company that can offer our own custom-built inventory management system to complement our FSM and AM services.
IViewSystem (IVS) Asset Preservation and Management
The Innotion Enterprises, Inc. IViewSystem (IVS) is a life cycle solution for the preservation, marketing, and disposition of complete REO inventories. IVS allows us to be proactive, efficient, and transparent by tracking and managing your assets in a custom-designed data warehouse. A host of functions can be integrated based upon your company's individual needs:
•  Access to real-time data about your properties 24/7/365
•  Automated assignment and tracking of work orders
•  Customizable access levels for individual employees or departments
•  Automated data input
•  Work Orders updated wirelessly by vendors in the field
•  Forecast reports of future maintenance
•  Custom reports of all data, including inspections and status reporting
Benefits
•  Reduced Repair Costs – Preventative maintenance and proper management of your assets can save thousands of dollars over the life cycle of an REO property. IVS makes maintenance scheduling both dependable and flexible depending upon the individual property's needs. This reduces the Days on Market and increases the return on your investment.
•  Accurate, Customizable Reports Across your entire Portfolio – IVS helps you make strategic decisions with reports that are scalable, adaptable, and based on real-time information. The custom query generation capabilities of your database are developed in concert with your needs. This is not a 'cookie-cutter' database.
•  Peace of Mind – With IVS, property maintenance schedules are easy to view. The Calendar report shows standard management and operational data for any number of assets. This brings transparency and efficiency to the asset management process.